Bird Proofing
Every day buildings and monuments are frequently damaged where birds nest or roost resulting in unsightly droppings. Blocked drains and gutters full of bird debris causes water damage and health issues. Wet bird droppings on pedestrian area's can lead to slippery walking surfaces with the potential to lead to personal injury claims.
We offer a selection of bird proofing options from bird spikes, netting and electronic systems used to deter birds away from your building in Wolverhampton and the surrounding areas.
If you would like any more information on our bird control services throughout Wolverhampton please fill out our contact form and we will be happy to advise you on the best bird proofing solution for your needs.
Avishock Systems
Historically sensitive and architecturally important buildings and structures can be effectively protected from the harmful effects of birds without impairing their visual appeal, thanks to the UK's first electric bird deterrent system. AviShock opens up a whole world of bird management options alongside spikes and nets. "Through independent trials under carefully controlled conditions at the Government's own Central Science Laboratories (CSL) we have been able to prove that AviShock will not harm birds," he pointed out. 'Armed with that evidence we are confident the system complies w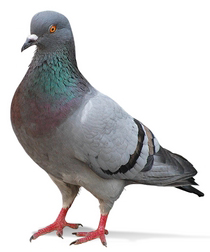 ith all the relevant legislation, enabling it to be launched as the only electric system proven to meet UK legal requirements.
'The CSL trials also showed AviShock to be highly effective at deterring birds, causing them to take wing rapidly when it was operational and showing a marked reluctance to re-visit the protected area over an extended period.'
Debris Netting
We also provide debris netting for building exteriors if any structural damage or wear and tear has occurred meaning possible debris falling below. We also specialise in lightning protection as well as lightning surge protection and are experienced steeplejacks. If you are interested in debris netting or any of our other services please navigate around our site or give us a call and we will be happy to help.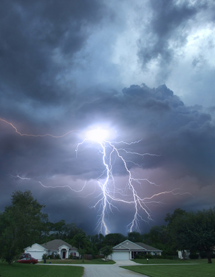 Enquiry Form
Fill out our online enquiry form today and we will contact you as soon as possible.
Bird Proofing Spikes
We provide a range of bird control spikes to prevent birds from landing on your building. The most common form of bird control across the world has proved one of the most effective.

Bird Netting
Protect your building from birds with netting preventing them from landing on your premises. Proven to be a very popular form of bird control on many buildings.

How the Avishock Systems work
Avishock is based on lengths of twin, braided stainless steel conductors set in an extruded PVC base, which can be glued along almost any surface and is flexible enough to accommodate undulations and curves. The track is just 6mm high and available in several building-toned colours for even less visibility.
Weatherproof charger units send pulses of high voltage, low-current electricity down the conductors, shocking birds whenever they land on the track and complete the circuit.